For Small Sites
We recommend GreenGeeks as an affordable website hosting provider for small and midsize WordPress installations. It's an independent US hosting provider not part of a massive corporate chain.
Especially great is that GreenGeeks buys 300% of their hosting energy usage in wind power credits. Which means your website is greater than carbon-neutral. Plus they have great reliability and customer service.
To sign up, you'll simply need to click on this banner: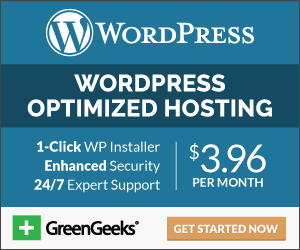 For E-commerce and Mission-critical Sites
If website speed, reliability, and performance is important to you, and your budget allows, we now recommend WP Engine.
Plans start at $29/month. To get started, click on the banner below:

For Email
We highly recommend using Google as your email provider, for the absolute best anti-spam, reliability, and ease of access across devices.  Use this link to sign up for this great service. Click on the button to get started.
Disclosure: We are an affiliate for these companies, and receive compensation from them. This does not impact the cost of this service to you. We are independently owned and the opinions expressed here are our own.